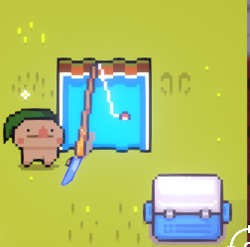 TRNWILIANEDAMSBAFSRIAN!
(Game is best played on Chrome or Windows Desktop, please keep this in mind for your rating. I unfortunately will not be able to fix browser-specific bugs present in some other browsers, given the time limitation)
Based on my real-life recurring nightmare (unfortunately)!
A young man named Lincoln seems to be having some trouble waking up from his dreams...
Help him navigate his nightmare using only his shield but beware: doors don't always connect the same two rooms in both directions, and the layout of the dungeon rearranges itself every time you start the dream!
Nightmares (and therefor game) probably inspired by the maze book by Chris Manson which is a masterpiece everyone should read http://www.intotheabyss.net/
To Play: WASD/Arrow keys to move, mouse to aim shield, Escape to pause (restart level from the pause screen if you have any issues) , left click to swing sword
Credits & Acknowledgements:
Fidel Delgado composed an incredible track, as well as the alarm clock noise and some other sound effects

frodoTimBaku did the Itch Page and the coolest enemies
PixelPax diderrthing else, baybee
Thanks to Reuno for making the awesome "More Mountains Top Down Engine" I used to make this (and for helping me when I got stuck, thank you!)

Also thanks to Limezu who made this great interior asset pack which I used to add some flavor to some of the rooms
Thanks to dirtyBird for helping me refine the idea

Another long lost & found pal, always known to depart
From soccer to sunshine to sushi, thousand miles apart
A friendship for ages, never left so alone
Now closer than ever, returning to one old home

Known silly bugs you should ignore:
- I know projectiles get stuck in walls and make a terrible noise sometimes. I have no idea how to fix it and I'm sincerely sorry if you had to listen to it.

- Sometimes the ghosts are bullies and just push you back through a door. I apologize for their behavior, they had a rough upbringing and feel a pathological lack of control in their own private lives.
- I've heard that, sometimes, if you're powerful and smart enough, the starting room will map directly to the end. If it happens, first of all congratulations on all your success, second of all, please just play it again so you can see all the hard work I put into these beautiful rooms you skipped.