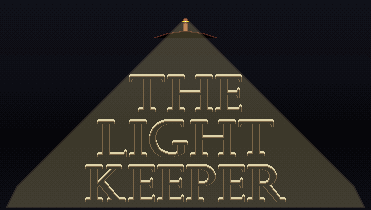 The Light Keeper
Controls: Shine the light around with mouse, just make sure the ships can see where they're going; they're fragile little things and just one love-tap from a boulder could end your career.

Details: They say working the light shift isn't for those who have a dark past. The silence, the loneliness, the hours of stillness, adrenaline fueled monotony, well... a man starts to see what he fears out there in the darkness.
Credits:
PixelPax (programming, level design, modelling/animation/pixel art, graphics, project management),
Eschen (programming, level design),
Andre Roz (Music/sfx/Composer)
Renejoseph (Music)
DieAnto(Pixel Art)
CheapGrams.ttv(Pixel Art)
Murapx(PixelArt)
Jaya(Brainstorming/recruiting/misc)

Thanks to ProPixelizer, Synty, and StylizedWater2 for packages we used to help make this (all assets were modified in some way from their original function).
Woven together like two of a kind 
Across time and countries, space and time
Which writer better to call when needing a lift? 
Through life, troubles, and complexities you will sift